Why choose Organic Soak?
Clean Ingredients

No preservatives, animal fats, harsh detergents or phosphates.

Fast Delivery

Fast delivery options and FREE on orders over $75.

Sustainability

Our packaging and products are 100% recyclable or biodegradable.

Cruely-Free

None of our products are tested on animals.
Get Ready For Cozy Candle Season
1 Bar = 80 Washes
Body Wash Bars
These plastic-free, all natural, multipurpose body wash bars not only clean and pamper your skin, but are free from harsh detergents and are great to use for shaving too!
shop the collection
Best Selling Body Wash Bars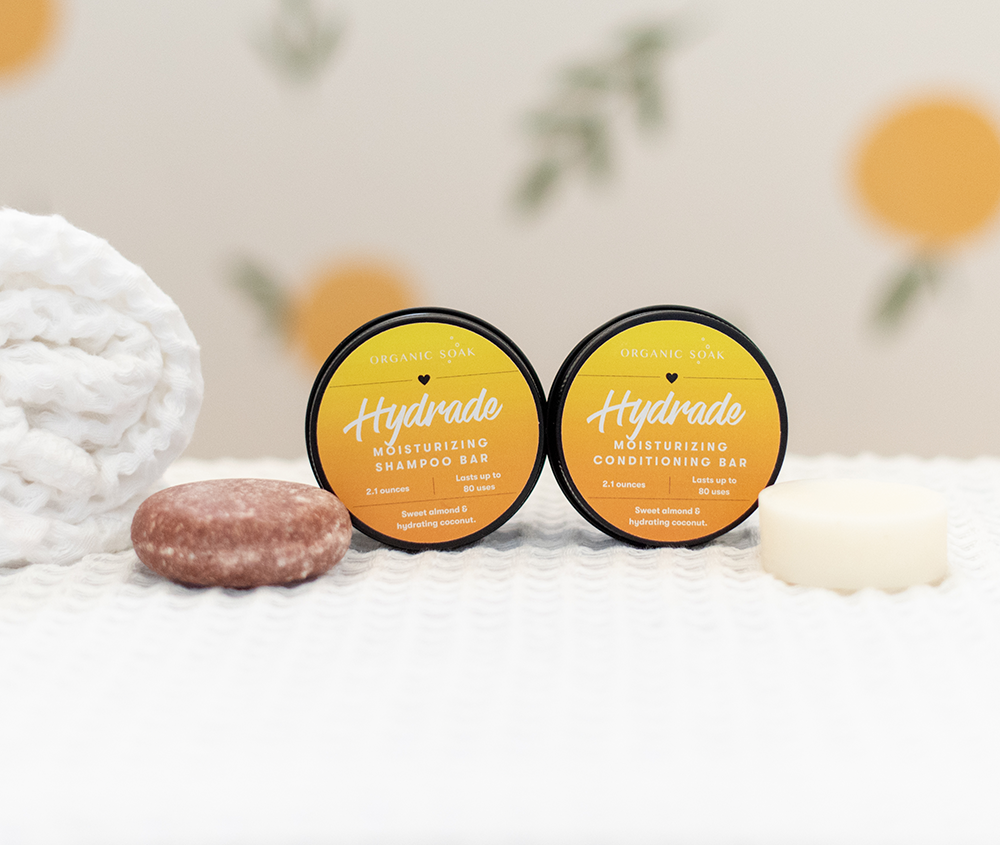 1 bar = up to 3 bottles
Elevate Your Hair Care
Embrace sustainability without compromising on quality, and experience the transformative benefits that come from conscious hair care with our eco-friendly and luxurious shampoo and conditoner bars.
Shop the collection
Best Selling Shampoo Bars
Best Selling Conditioner Bars
Quick view

Oatmeal Honey All Natural Bar Soap

Regular price

Sale price

$5.00
Quick view

Ambition All Natural Bar Soap

Regular price

Sale price

$5.00
Quick view

Ambrosia All Natural Bar Soap

Regular price

Sale price

$5.00
Quick view

Lemongrass All Natural Bar Soap

Regular price

Sale price

$5.00